Hear My Voice: The Vital Role of Assertiveness in Practice and Ethics, Tuesday, 11-5-19 (Live Webinar)
To Register for this class, please complete the online registration form below. For Webinar participants, the link to enter your webinar will be emailed to you shortly after you register – (please check your spam/junk email folder) – If you do not receive this email within 1 hour of registration,  please alert us at newyork@ceyou.org or call/text 929-352-3968. For any additional assistance please call (929)35- CEYOU / (929) 352-3968 or email NewYork@CEyou.org.
Go to CE You! Home Page
Webinar FAQs
Hear My Voice: The Vital Role of Assertiveness in Practice and Ethics
This webinar is live, real-time and interactive, granting the same credit as in-person attendance for New York participants (2 CE Contact Hours), and Category 1 Ethics CEUs for Maryland Participants (2 Category I Ethics CEU's).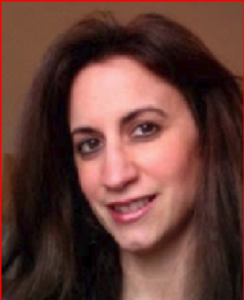 Presenter: Lisa DeLuca, LCSW
Tuesday, November 5, 2019
8:00PM – 10:00PM EST
Live Webinar
$39.99
Join practicing therapist, Lisa C. DeLuca, LCSW for a closer look at the myths and realities of assertiveness. Participants will examine correlations between assertiveness and client healing, gain deeper comprehension of definitions along with myths and misconceptions concerning assertiveness as well as the Ethical concepts surrounding assertiveness in the therapeutic setting, hindrances to assertiveness, and the impact of transference and countertransference in relation to assertiveness.Learn how to model assertive communication with clients, and teach your clients assertive communication skills so they may effectively advocate for themselves in relationships and in the world.
Lisa C. DeLuca, LCSW-R is a psychotherapist in private practice, specializing in work with couples and individuals, informed by over 200 hours of consultation and training in Family Systems Theory. She is also a specialist in the cognitive-behavioral treatment of Panic Disorder and Agoraphobia.
Author of a literature-based treatment manual which is currently being updated for release, Lisa's published articles surrounding mental health may be found across multiple web publications. Lisa is also a certified Yoga instructor.
Continue Below to Register

. (Because this page is a subsection of the CE You! website, registration and payment for this training are separate from your regular
CE You! cart.)
Click here if you would like to return to

the CE You! home page.
To register for this class fill out the form below.
Event_Registration_Single event_id="501″