Opportunity Knocks – A Look Behind the Scenes of College Admissions: Helping Teens and Families Find Their Path Forward, Wednesday, 8-7-19 (Live Webinar)
To Register for this class, please complete the online registration form below. For Webinar participants, the link to enter your webinar will be emailed to you shortly after you register – (please check your spam/junk email folder) – If you do not receive this email within 1 hour of registration,  please alert us at newyork@ceyou.org or call/text 929-352-3968. For any additional assistance please call (929)35- CEYOU / (929) 352-3968 or email NewYork@CEyou.org.
Go to CE You! Home Page
Webinar FAQs
Opportunity Knocks- A Look Behind the Scenes of College Admissions: Helping Teens and Families Find Their Path Forward
This webinar is live, real-time and interactive, granting the same credit as in-person attendance for New York participants (2 CE Contact Hours), and Category 1 CEUs for Maryland Participants (2 Category I CEU's).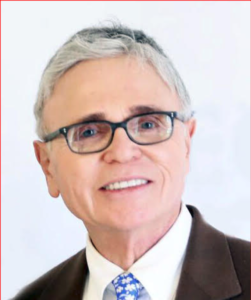 Presenter: Steven R. Antonoff, Ph.D., CEP
Wednesday, August 7, 2019
8:00PM – 10:00PM EST
Live Webinar
$39.99
As our society reflects on and re-examines the admissions process, we invite you to join Dr. Steven Antonoff for a meaningful conversation about higher education, and the resulting system applicants must navigate. Participants will enjoy Dr. Antonoff's perspectives surrounding the national and international college admission scene with emphasis on recruitment, selectivity, and resulting social impact; resources (financial and other) available to assist students and families pursuing higher education, particularly in under-served populations.
We will also examine common myths and misconceptions with respect to college choice, majors, undergraduate vs graduate goals and objectives.
Whether working with students in an educational setting, or in an office or community based setting, assisting families as they navigate this complex transitional stage, you're sure to benefit from Dr. Antonoff's insights!
For over 35 years, Steven R. Antonoff has built his knowledge of colleges and universities. As an independent educational consultant, Dr. Antonoff has worked with more than 3,500 students and has visited (and revisited) hundreds of colleges. He has also played a key role in shaping the profession of independent educational consulting, developing certification standards, and creating and teaching a curriculum for the field.
Dr. Antonoff is the author of two popular and long-standing college planning books: College Match: A Blueprint for Choosing the Best School for You and The College Finder: Choosing the School That's Right for You. The fourteenth edition of College Match was released in 2019, celebrating 27 years in publication. College Finder, now in its fourth edition, was published by Wintergreen Orchard House. Since 1993, College Finder has been a go-to source for helping students and college counselors build college lists. Barron's Profiles of American Colleges has included Dr. Antonoff 's article, "Know Yourself," for almost 20 years.
His newest book, A Student of Colleges: Fundamentals of Independent Educational Consulting, was released in 2019 and is a textbook for college counselors in private practice.
A popular speaker and webinar presenter, Dr. Antonoff has covered a wide range of topics. Session titles include: "The Best Resources for the Independent Educational Consultant," "Ranking the Academic Quality of Colleges," "Parents and College Planning," "Solving the College Admission Puzzle," "College Shopping: Getting in and Fitting in," "The World Is Flat and Only Ivy League Colleges Are Good: Myth, Reality and Wisdom in College Planning," "College Admission—Separating Fact from Fiction," "Lifelong Learning Opportunities," "The High-Maintenance Parent," "A Career in Independent Educational Consulting," and "College Planning: De-stressing or Distressing?".
Dr. Antonoff is a member of the Higher Education Consultants Association and has been a frequent conference speaker. He consults with the International Baccalaureate Latino Association at a Denver high school. He has also served on the by-laws revision task force for the National Association for College Admission Counseling.
Dr. Antonoff is an instructor and member of the advisory board for the certificate program in independent educational consulting through the University of California, Irvine (UCI). He previously taught educational consulting courses through the University of California, Los Angeles (UCLA) college counseling program. His former students are independent educational consultants and college counselors, practicing both nationally and abroad. Dr. Antonoff also chaired the first five-year evaluation of the UCI certificate program.
Dr. Antonoff is the founding chair of the commission on credentialing of the American Institute for Certified Educational Planners (AICEP). The commission grants the CEP designation to those who demonstrate advanced consulting skills and pass a board-certified assessment.
Instrumental in the founding of the Independent Educational Consulting Association (IECA) Summer Training Institute, Dr. Antonoff has served on the faculty for nearly two decades. He is past chair of the board of trustees of the IECA Foundation, the charitable arm of the professional consulting association. Previous positions in IECA include president, board of directors; nominating committee chair; long range planning committee; and strategic planning committee. In addition, Dr. Antonoff chaired the search committee to hire the association's chief executive.
Dr. Antonoff was the first recipient of the IECA Professional Achievement Award, created to recognize the member who has contributed the most to developing the profession of independent educational consulting. Presented annually, the award is now known as the Steven R. Antonoff Award for Professional Achievement.
Before becoming an independent educational consultant, Dr. Antonoff spent 11 years in college administration, serving as dean of admissions and financial aid, executive director of admissions and student affairs, and dean of students at the University of Denver. He earned an undergraduate degree in psychology from Colorado State University, as well as a master's degree in education and a PhD in human communication studies from the University of Denver.
Continue Below to Register

. (Because this page is a subsection of the CE You! website, registration and payment for this training are separate from your regular
CE You! cart.)
Click here if you would like to return to

the CE You! home page.
To register for this class fill out the form below.
Event_Registration_Single event_id="483″