Shifting Perspectives: Developing a Culturally Syntonic Approach for Working with Black Clients, Friday, 7-12-24 (Live Webinar)
To Register for this class, please complete the online registration form below. For Webinar participants, the link to enter your webinar will be emailed to you shortly after you register – (please check your spam/junk email folder) – If you do not receive this email within 1 hour of registration,  please email us at support@ceyou.org.  For any additional concerns or special accommodations,  please  email us at support@ceyou.org or call 929-352-3968.
Go to CE You! Home Page
Go to CE You NY Home Page
Shifting Perspectives: Developing a Culturally Syntonic Approach for Working with Black Clients
This webinar is live, real-time and interactive. Participants will earn 4 CE Credits – Cultural Competence. For many states, live, interactive webinars count the same as in person.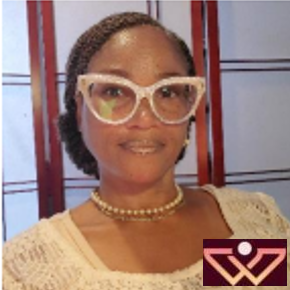 Presenter: Dr. Monique Swift, PsyD, LMHC, LPC
Friday, July 12, 2024
11:00AM – 3:00PM EDT
Live Webinar
$74.99
Dr. Monique Swift, PsyD, LMHC, LPC provides therapists and practitioners with insights in working with black clients. This course will contrast Eurocentric and African-centered worldviews, create a framework for conceptualizing illness and healing from an African-centered perspective, and identify various theoretical approaches for working with Black clients. Dr. Swift will also discuss structural underpinnings of anti-black racism, as well as the levels of impact of racial oppression.
Dr. Monique Swift, proprietor of Swift Solutions Consultant Services, LLC, is a psychologist, a NJ Licensed Professional Counselor, and a NY Licensed Mental Health Counselor. She has over 20 years of clinical experience in the field of mental health and operates a private practice in Rahway, NJ where she specializes in couple's therapy and trauma.
In addition to her clinical work, Dr. Swift also offers keynote talks, curriculum design, personal development workshops, and professional training. She consults with religious, community-based, and non-profit organizations, public and private schools, as well as with private groups. As a trauma expert, she offers consultation to organizations that want to become trauma-informed. She furthermore specializes in issues that form at the intersection of trauma and race.
Dr. Swift is actively involved in racial social justice efforts and initiatives. Her extensive volunteer work typically benefits the Black community specifically, and oppressed and under-served populations, in general. Her volunteer activity often involves grassroots and civic organizing, personal and community empowerment building, and addressing issues of racial inequality, and racial trauma. Dr. Swift serves as a member of the Board of Advisors for Volunteers of America, the Newark Community Collaborative Board, Torchlight Educational Academy, and the Union County Juvenile Conference Committee under the Family Division of the Superior Court. Since 2014, she has also served as an executive board member of the New Jersey Chapter of The Association of Black Psychologist, where she currently holds the position of Chapter President. Nationally, Dr. Swift additionally serves The Association of Black Psychologist as Eastern Regional Representative.
Dr. Swift's special interests include youth empowerment, race and social issues, and holistic health.
Continue Below to Register

. (Because this page is a subsection of the CE You! website, registration and payment for this training are separate from your regular
CE You! cart.)
Click here if you would like to return to

the CE You! home page.
To register for this class fill out the form below.
For Webinar participants, the link to enter your webinar will be emailed to you shortly after you register – If you do not receive this email within 1 hour of registration (check your spam/junk email folder), please alert us at support@ceyou.org
Event Registration for Shifting Perspectives, 7-12-24 (Live Webinar) - 71224
Shifting Perspectives, 7-12-24 (Live Webinar) - Cost $ 74.99