Sticks and Stones: A Frank Discussion of Bullying, Root Causes, and Crucial Intervention, Monday, 1-30-23 (Live Webinar)
To Register for this class, please complete the online registration form below. For Webinar participants, the link to enter your webinar will be emailed to you shortly after you register – (please check your spam/junk email folder) – If you do not receive this email within 1 hour of registration,  please email us at support@ceyou.org.  For any additional concerns or special accommodations,  please  email us at support@ceyou.org or call 929-352-3968.
Go to CE You! Home Page
Go to CE You NY Home Page
Sticks and Stones: A Frank Discussion of Bullying, Root Causes, and Crucial Intervention
This webinar is live, real-time and interactive. Participants will earn 2 CE Credits. For many states, live, interactive webinars count the same as in person.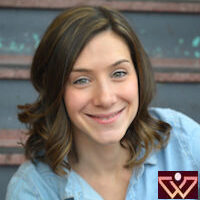 Presenter: Sarah Gugluizza, LCSW
Monday, January 30, 2023
8:00PM – 10:00PM EST
Live Webinar
$39.99
Examine the multilayered aspects of bullying with Clinical Social Worker Sarah Gugluizza, LCSW. Calling upon extensive background working with children and adolescents, this presentation will assist practitioners with the review of Bullying and its defining characteristics, the various manifestations of bullying, along with a deeper look into the social and emotional aspects of how and why bullying occurs to aid in assessment and intervention strategies, and an understanding of its broader impact.
Sarah Gugluizza is a Licensed Clinical Social Worker in the states of New York and Kentucky, and additionally holds her Psychotherapy R Privilege in NY. Sarah has been working as an LCSW since 2012 and, received her LMSW in 2008. Sarah received her MSW from New York University in 2008 and has worked specifically within the field of clinical social work since graduation. During the first half of Sarah's career, she worked in an extensive array of psychiatric agencies including the New York State and New York City hospital systems, school-based mental health, psychiatric in-patient pediatric services, intensive day treatment services, community mental health, and has additionally worked as a social worker in early childhood education within NYC's Department of Education. Sarah has owned her own private psychotherapy practice since November 2014. Though initially opened in Brooklyn on a part-time basis, in 2017, Sarah shifted her practice from part-time to full-time, and established herself in the Hudson Valley. Sarah has worked solely at her practice since 2017 providing outpatient mental health treatment specialized in treating children and adolescents, and maternal mental health. Sarah is certified as a child and family therapist and a certified perinatal mental health therapist. In 2020, amidst the covid-19 pandemic, Sarah expanded her services from an individual to a group practice model, and Rising Lotus Counseling was born. Sarah currently has a staff of 4 team members that she oversees including 3 social workers, and a licensed creative art therapist. Sarah continues to work for herself in her practice, providing therapy services for clients, supervisory services for her staff, and administrative responsibilities to maintain her business. Rising Lotus Counseling has become a very well-known practice in its location as one of the few agencies there that directly services youth, provides play and art therapy, and specifically treats maternal mental health conditions. While running Rising Lotus Counseling, Sarah has also been an adjunct professor for several of New York's top social work programs since 2017 including Adelphi University, Columbia University, and Fordham University. Sarah developed and built out her teaching materials for a combined total of 13 academic courses that she has taught for those schools, as well as served in the roles of supervising MSW students as a field supervisor, task supervisor, and field instructor. Sarah engages fellow social workers by providing monthly continuing education webinars through the organization CEYou.org and consultation work to fellow clinicians, schools, and agencies. Her virtual workshops have included presentations on Understanding Play and Play Therapy, Understanding Grief Responses in Children and Adolescents, Understanding Complicated Grief and Complicated Topics Impacting Grief for Children, and Bullying. Sarah also co-developed and facilitated a day-long training workshop on Race and Privilege alongside a fellow teacher for Woodstock Day School, a well-known progressive private school in Ulster County. Sarah has been interviewed as an expert in her field relating to parenting, child development and maternal mental health. She also served as an expert consultant for Maven Health in 2020-2021, partnering with members of their Content Development Team as they built out their platform for parents and families. Her work there can be seen on supporting parents with tools to understand stages in child development and when to be concerned, coaching parents on strategies for skill-building, and easy therapeutic interventions parents could do with their children under various circumstances. She also worked with them on developing content on specific childhood diagnoses: ADHD, Depression, Anxiety; and common parenting struggles with temper tantrums, frustration tolerance, and adjustments and transitions. When Sarah is not working, she is spends her time with her husband and three young girls, and is working on publishing her first children's book.
Continue Below to Register

. (Because this page is a subsection of the CE You! website, registration and payment for this training are separate from your regular
CE You! cart.)
Click here if you would like to return to

the CE You! home page.
To register for this class fill out the form below.
For Webinar participants, the link to enter your webinar will be emailed to you shortly after you register – If you do not receive this email within 1 hour of registration (check your spam/junk email folder), please alert us at support@ceyou.org

Event_Registration_Single event_id="895″
Learning objectives – Participants will gain enhanced insight surrounding:
Bullying and its defining characteristics
The various manifestations of bullying
Social and emotional aspects of how and why bullying occurs, assessment and intervention strategies.

This presentation is open to:
Social Workers
Professional Counselors
Therapists
Psychologists
Licensed Mental Health Practitioners
Other professionals interacting with populations engaged in mental health based services

and is beneficial for:
New practitioners who wish to gain enhanced insight surrounding the topic
Experienced practitioners who seek to increase and expand fundamental knowledge surrounding the subject matter
Advanced practitioners seeking to review concepts and reinforce practice skills and/or access additional consultation
Managers seeking to broaden micro and/or macro perspectives

Participants will receive their certificate electronically upon completion of the webinar and course evaluation form.
CE You LLC #1573 is approved as an ACE provider to offer social work continuing education by the Association of Social Work Boards (ASWB) Approved Continuing Education (ACE) program. Regulatory boards are the final authority on courses accepted for continuing education credit. ACE provider approval period: 3/27/2021 – 3/27/2024. Social workers completing this course receive 2 continuing education credits.
CE You LLC is recognized by the New York State Education Department's State Board for Social Work as an approved provider of continuing education for licensed social workers #SW-0437