Stockholm Syndrome: When Trauma Transforms, Monday, 12-11-23 (Live Webinar)
To Register for this class, please complete the online registration form below. For Webinar participants, the link to enter your webinar will be emailed to you shortly after you register – (please check your spam/junk email folder) – If you do not receive this email within 1 hour of registration,  please email us at support@ceyou.org.  For any additional concerns or special accommodations,  please  email us at support@ceyou.org or call 929-352-3968.
Go to CE You! Home Page
Go to CE You NY Home Page
Stockholm Syndrome: When Trauma Transforms
This webinar is live, real-time and interactive. Participants will earn 3 CE Credits – Trauma. For many states, live, interactive webinars count the same as in person.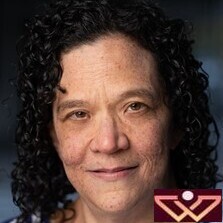 Presenter: Karen Landmann, LCSW
Monday, December 11, 2023
7:00PM – 10:00PM EST
Live Webinar
$59.99
Join Clinical Social Worker Karen Landmann, LCSW, for a deeper look at what we know about Stockholm Syndrome here and now. Participants will gain enhanced knowledge surrounding the definition and identifying characteristics of Stockholm Syndrome and its underestimated and often overlooked prevalence in relationships as well as social structure. This course will also discuss the role of Post Traumatic Stress in the occurrence of Stockholm Syndrome, and help practitioners navigate its complexities as well as action steps for effective treatment
Karen Landmann is a Licensed Clinical Social Worker in private practice in Manhattan. Educated at Columbia University, she has been in the field for 26 years. Her clientele consists primarily of persons dealing with depression, trauma, and chronic illness from a great variety of ethnic and cultural origins. Ms. Landmann has been working with persons with Severe Major Depressive Disorder (MDD) and suicidality throughout her career. She is informed by up-to-date research and her professional experience in developing her interventions.
In addition to depression and suicidality, Ms. Landmann focuses on the aspect of Abusive Traumatic Bonding™ (a term that she herself coined) in intimate partner relationships. An article on this subject was featured in Good Therapy on August 23,2021. Karen has presented on Abusive Traumatic Bonding™ at NYU Silver School of Social Work Office of Global and Lifelong Learning and National Association of Social Workers New York City (NASW-NYC). Her workshop on Trauma and Spirituality was featured by NASW-New York State in November 2021, as well as a keynote conference presentation at Convenings of Crisis Intervention Personnel. Karen's numerous peer-reviewed publications include Psychoanalytic Social Work and a book chapter in "Poverty and Street Children in East Africa" (Edward Mellen Press).
Continue Below to Register

. (Because this page is a subsection of the CE You! website, registration and payment for this training are separate from your regular
CE You! cart.)
Click here if you would like to return to

the CE You! home page.
To register for this class fill out the form below.
For Webinar participants, the link to enter your webinar will be emailed to you shortly after you register – If you do not receive this email within 1 hour of registration (check your spam/junk email folder), please alert us at support@ceyou.org
Event Registration for Stockholm Syndrome, 12-11-23 (Live Webinar) - 121123
Stockholm Syndrome, 12-11-23 (Live Webinar) - Cost $ 59.99