Suicide Assessment: Current Intervention Techniques, Live Webinar, 10-17-17
To Register for this class, please complete the online

registration form below

. If you experience any difficulty please call (929)35- CEYOU / (929) 352-3968 or email NewYork@CEyou.org for assistance.
Go to CE You! Home Page 
Webinar FAQs 
Suicide Assessment: Current Intervention Techniques
(Live
Webinar)
2 CE Contact Hours 
Now also NY State Accredited!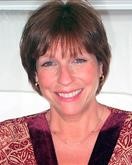 Presenter: Patti Ronsvalle
October 17, 2017
8:00pm – 10:00pm EST
Live Webinar Cost
$34.99
Join professor and Clinical Social Worker Patti Ronsvalle to gain a deeper  understanding of suicide assessment. Participants will examine thought patterns, warning signs and risk factors including: mental health, age,gender and sociodemographic components, as well as important ethical  considerations when working with clients when suicide concerns are present. She will also discuss the rise in suicide rates among adolescent females. This course promotes essential awareness and updates skills for all practitioners.
Participants will gain a heightened understanding of:
Assessment and Intervention
Mental Illness vs Situational Depression
Effective Interviewing Techniques
Suicide Ideation vs Immanent Risk
HIPAA Mandate, Confidentiality
Age, Stage and Life-Cycle Variables
Patricia Ronsvalle, LCSW is a clinical social worker in private practice, and a college professor of Sociology and Psychology. Her counseling, consulting and teaching experience span 20+ years. She is a general practitioner and specializes in family therapy, and with adolescents. Patti utilizes a Brief, Solution-Focused, Cognitive Behavioral Approach. She is crisis management and lethality assessment trained and practiced. Patti has taught: Psychology, Sociology, Women's Studies, Parenting Skills Training and Stress Management for colleges, including: Ithaca College, Cornell University, New York Chiropractic College, Brockport State College, Monroe Community College, and online for Vincennes and Purdue Universities.
Continue Below to Register

. (Because this page is a subsection of  the CE You! website, registration and payment for this training are separate from your regular
 CE You! cart.)
Click here if you would like to return to

 the CE You! home page.
To register for this class fill out the form below.
Event_Registration_Single event_id="333″