The Gift of Empathy and From the Inside Out 12-3-17 (New York Metro Area)
To Register for this class, please complete the online

registration form below

.  Feel free to call(929)35- CEYOU / (929) 352-3968 or email NewYork@CEyou.org for assistance.
About Us…

                                                         

Our Accreditation

Please join us for our
CE You! New York Seminar featuring two great  presentations…
The Gift of Empathy
and
From the Inside Out
Earn up to 6 CE Contact Hours!
Sunday December 3, 2017
 JCC of Staten Island, 1466 Manor Road, Staten Island, NY 10314
Full seminar only $119.00. One session alone is $75.00
Refreshments (healthy and not-so healthy) are served throughout the day.
* Free and Easy Parking * Just Minutes from the Verrazano Bridge *
* Cafe on Premises * Refreshments included *
First Session:
 2:00 PM – 5:00PM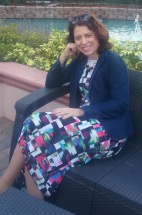 The Gift of Empathy:
A Mile in Someone Else's Shoes
( 3 CE Contact Hours )
Carl Rogers, a humanistic psychologist espouses that empathy is one of the key ingredients necessary to be an effective therapist. What is it about empathy that makes it so necessary? In this workshop you will learn what empathy is and what the benefits are both to the giver and receiver of empathy. You will have a chance to discover your own capacity for empathy and learn tools to increase your empathy aptitude. The workshop will also look at what happens when a therapist has too much empathy and learning ways to draw boundaries between you and your client. You will have the opportunity to practice your empathy by doing both fun and educational exercises. All in all, this workshop will prove to be an enjoyable and informative seminar.
(Trainer: Miriam Malowitzky has been working in the mental health field for almost twenty years. She holds both a Master's in School Psychology as well as a license in Social Work.)
Second Session:
 5:00 PM – 8:00PM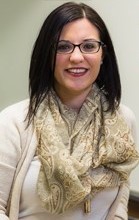 From the Inside Out:
A Closer Look at Domestic Violence and Effective Interventions
( 3 CE Contact Hours)
In this thought provoking presentation, Alexa Donnelly provides a unique view of both sides of domestic violence. We look at survivors and offenders, dynamics that make leaving violent relationships so difficult, invisible variable, reasons and trauma. Participants will also gain an overview of how motivational interviewing, cognitive behavioral therapy, and narrative therapy techniques can be combined for effective intervention. Trauma informed treatment and safety planning will also be examined.
(Trainer: Alexa Donnelly, is a Social Worker with a background including work in domestic violence and is also an experienced provider for individuals with disabilities) 
Full Day Seminar includes two excellent classes, a total of 6 CE Contact Hours. Refreshments (healthy and not-so healthy) are served. Full seminar only $119.00. One session alone is $75.00
Continue Below to Register

. (Please note: Registration and payment for this training are separate from the Maryland/DC area
CE You! cart.)
Click here if you would like to return to

 the CE You! home page.
Event_Registration_Single event_id="338″
*Register in 2 easy steps:
1) Enter your registration information & Click the "Submit" Button above.
(The "Submit" button will disappear once your registration has been recorded)
2) Proceed to Payment: (select amount, confirm your name and date of seminar)