6 CE Credits, Best of Times, Worst of Times and Window of Opportunity, Friday, 4-9-21 (Live Webinars)
To Register for this class, please complete the online registration form below. For any additional concerns or special accommodations,  please  email us at support@ceyou.org or call 929-352-3968.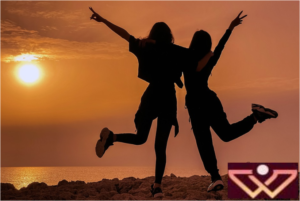 Please join us for our
It Was the Best of Times, It Was the Worst of Times: Unique Insights into the Challenges and Triumphs of Adolescence
*
Window of Opportunity: Expanded Tools and Skills for Effective Crisis Response
*
Earn up to 6 CE Credits
Friday, April  9, 2021
First Session:
 10:00 AM EDT – 1:00PM EDT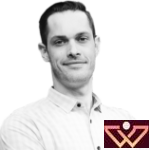 It Was the Best of Times, It was the Worst of Times: Unique Insights into the Challenges and Triumphs of Adolescence
( 3 CE Credits )
Presenter: Joe Wilner, MA, LCP, MLA
Whether working directly with adolescent clients or supporting parents and teachers in working with the adolescent population, we invite you to join Joe Wilner, MA, LCP, MLA as he guides us through the theories and key issues around adolescent developmental stages! Participants will identify risk and protective factors with respect to adolescent behavioral health,confront bullying, screen-time, healthy and unhealthy peer relationship patterns, as well as best clinical practices to promote positive identity assertion via concepts from multiple strategies and modalities including ACT, DBT, CBT, and solution focused approaches.
Joseph Wilner, MA, LCP is a Licensed Clinical Psychotherapist in the state of Kansas, and is passionate about helping people live with greater well-being and life-satisfaction. His education includes a Masters in Counseling Psychology from the University of Saint Mary and a Masters in Liberal Arts with a Concentration in Management and Leadership from Baker University. He received his Bachelors degree in Psychology from the University of Kansas. Joe is also a Certified Coach Practitioner, a member of the International Positive Psychology Association, and an advisory board member for the American Institute of Health Care Professionals (AIHCP) where he received certification as a meditation instructor. As a psychotherapist he utilizes a strengths-based approach incorporating principles from solution-focused therapy, cognitive-behavioral therapy, acceptance and commitment therapy, and positive psychotherapy. He has training and experience working with children, adolescents, and adults in community mental health centers, juvenile corrections, and inpatient psychiatric facilities. He works primarily with adolescents and adults coping with depression, anxiety, self-esteem, and life transitions. He is an adjunct faculty member at Kansas City Kansas Community College and Southern New Hampshire University where he teaches courses in Psychology and Adolescent Growth and Development.

Second Session:
 1:45 PM EDT – 4:45PM EDT
Window of Opportunity: Expanded Tools and Skills for Effective Crisis Response
( 3 CE Credits )
Presenter: Tim Victorella, MSW, QMHP
Broaden your crisis response repertoire with Tim Victorella, MSW, QMHP!
This three-hour interactive course will offer participants insight and perspectives around the heightened state of crisis as it relates to as well as brain-body connection, verbal vs non-verbal communication, rapport building & motivational interviewing, as well as techniques surrounding trauma informed practices, and additional ways to engage with children and adolescents in crisis situations. The importance of multidisciplinary collaboration will also be discussed, in addition to helpful modalities for incident de-briefing.
Tim Victorella holds a master level degree in social work and is currently a doctoral candidate. Tim is a passionate speaker and leading authority on crisis intervention, critical response, and conflict resolution. Tim specializes in deep comprehension of informative narrative response, extensive evaluation, actionable building blocks toward manifesting safety within a crisis, and informative protocol and proper implementation to best support individuals, leaders in business, health organizations, Police/Fire and Rescue and emergency management teams.
Tim has dedicated his life and career to catapulting people's lives toward safe passage with a highly effective process to better aid humanity, particularly now in these challenging times ahead. He prides himself on taking a demonstrative look behind the scenes and debunking the myths in trauma informed care and explains stigmatism and its effect worldwide. Tim is enthusiastic, animated, and a transformative speaker who will alleviate apprehensions.
His career extends back to his early years in emergency response out in the field within the community. He has worked in emergency medicine in level one trauma facilities, community crisis teams, state psychiatric hospitals, and psychiatric stabilization units, crisis centers, in the community with emergency services, and is currently involved in working for Veterans Administration as a crisis responder. Connect with Tim at www.timothyvictorella.com.
This CE You! Marathon Webinar includes two excellent classes (a total of 6 CE Credits). You can attend both or select individual classes. The Cost of the full seminar is only $99. One class is $59. 
Continue Below to Register

.
Event Registration for It Was the Best of Times / Window Of Opportunity, 4-9-21 (Live Webinar) - 4921
It Was the Best of Times / Window Of Opportunity, 4-9-21 (Live Webinar) - Cost $ 99.00