Can't Fight This Feeling: Tools to Utilize Emotions for Self-Empowerment, Wednesday, 11-30-22 (Live Webinar)
To Register for this class, please complete the online registration form below. For Webinar participants, the link to enter your webinar will be emailed to you shortly after you register – (please check your spam/junk email folder) – If you do not receive this email within 1 hour of registration,  please email us at support@ceyou.org. For any additional concerns or special accommodations,  please  email us at support@ceyou.org or call 929-352-3968.
Go to CE You! Home Page
Go to CE You NY Home Page
Can't Fight This Feeling: Tools to Utilize Emotions for Self-Empowerment
This webinar is live, real-time and interactive. Participants will earn 3 CE Credits. For many states, live, interactive webinars count the same as in person.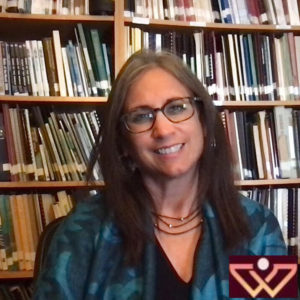 Presenter: Lisa C. DeLuca, LCSW-R
Wednesday, November 30, 2022
7:00PM – 10:00PM EST
Live Webinar
$59.99
Without perspective and analysis, it can be easy to lose direction and find ourselves governed by feelings and emotions instead of the greater values and goals that drive us. Join clinical social worker Lisa DeLuca, LCSW, as we gain tools and interventions to assist clients to better understand the function of feelings, especially when they become difficult to navigate. This course will show participants how to provide psycho-education to clients about feelings and how to help clients leverage their feelings to create the life they want. We'll look at the process of feelings management and learn
brief, micro intervention techniques rooted in DBT, CBT, mindfulness and more, as well as strategies for empowering clients by better ensuring their understanding of these processes and working past moments of stickiness. Looking at feelings through a trauma-informed lens will be discussed as well as key myths and misperceptions about feelings.
Lisa C. DeLuca, LCSW-R is a psychotherapist in private practice, specializing in work with couples and individuals, informed by over 200 hours of consultation and training in Family Systems Theory. She is also a specialist in the cognitive-behavioral treatment of Panic Disorder and Agoraphobia.
Author of a literature-based treatment manual which is currently being updated for release, Lisa's published articles surrounding mental health may be found across multiple web publications. Lisa is also a certified Yoga instructor.
Continue Below to Register

. (Because this page is a subsection of the CE You! website, registration and payment for this training are separate from your regular
CE You! cart.)
Click here if you would like to return to

the CE You! home page.
To register for this class fill out the form below.
For Webinar participants, the link to enter your webinar will be emailed to you shortly after you register – If you do not receive this email within 1 hour of registration (check your spam/junk email folder), please alert us at support@ceyou.org
Event Registration for Cant Fight This Feeling, 11-30-22 (Live Webinar) - 113022
Cant Fight This Feeling, 11-30-22 (Live Webinar) - Cost $ 59.99