The Blame Game: Applying Family Systems to Prevent This and Other Ethical Missteps, Thursday, 4-18-24 (Live Webinar)
To Register for this class, please complete the online registration form below. For Webinar participants, the link to enter your webinar will be emailed to you shortly after you register – (please check your spam/junk email folder) – If you do not receive this email within 1 hour of registration,  please email us at support@ceyou.org. For any additional concerns or special accommodations,  please  email us at support@ceyou.org or call 929-352-3968.
Go to CE You! Home Page
Go to CE You NY Home Page
The Blame Game: Applying Family Systems to Prevent This and Other Ethical Missteps
This webinar is live, real-time and interactive. Participants will earn 3 CE Credits – Ethics. For many states, live, interactive webinars count the same as in person.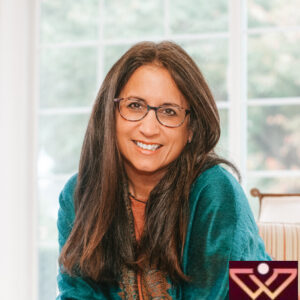 Presenter: Lisa C. DeLuca, LCSW-R
Thursday, April 18, 2024
7:00PM – 10:00PM EDT
Live Webinar
$59.99
Your work with your individual or couple client(s) and their family members (even if their family is not in the room) is indeed its own "system". Lisa DeLuca, LCSW-R will help us understand linear vs. systems thinking. You will learn to apply Family Systems to structure session work, to prevent common ethical hazards like triangulation and alliances that only serve to disempower clients and derail the work. Understand how to de-triangulate, and teach your client to do the same. Learn how to use the genogram to help your client better understand their own triggering in a self-compassionate way, while complying with professional ethics by privately using your own genogram to anticipate, prevent and resolve your counter-transference. In this training Lisa will teach us step-by-step when and how to invite your individual clients' family members into a powerful one-time session to help your client get unstuck and begin building better communication between self and family.
Lisa C. DeLuca, LCSW-R is a psychotherapist in private practice, specializing in work with couples and individuals, informed by over 200 hours of consultation and training in Family Systems Theory. She is also a specialist in the cognitive-behavioral treatment of Panic Disorder and Agoraphobia.
Author of a literature-based treatment manual which is currently being updated for release, Lisa's published articles surrounding mental health may be found across multiple web publications. Lisa is also a certified Yoga instructor.
Continue Below to Register

. (Because this page is a subsection of the CE You! website, registration and payment for this training are separate from your regular
CE You! cart.)
Click here if you would like to return to

the CE You! home page.
To register for this class fill out the form below.
For Webinar participants, the link to enter your webinar will be emailed to you shortly after you register – If you do not receive this email within 1 hour of registration (check your spam/junk email folder), please alert us at support@ceyou.org
Event Registration for The Blame Game, 4-18-24 (Live Webinar) - 41824
The Blame Game, 4-18-24 (Live Webinar) - Cost $ 59.99