The Comeback: Women Over 50 Getting Back To Work, Monday, 10-15-18 (Live Webinar)
To Register for this class, please complete the online registration form below. For Webinar participants, the link to enter your webinar will be emailed to you shortly after you register – (please check your spam/junk email folder) – If you do not receive this email within 1 hour of registration,  please alert us at newyork@ceyou.org or call/text 929-352-3968. For any additional assistance please call (929)35- CEYOU / (929) 352-3968 or email NewYork@CEyou.org.
Go to CE You! Home Page
Webinar FAQs
The Comeback: Women Over 50 Getting back To Work (Live Webinar)
This webinar is live, real-time and interactive, granting the same credit as in-person attendance for New York participants (2 CE Contact Hours), and Category 1 CEUs for Maryland Participants (2 Category I CEU's).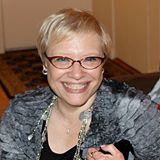 Presenter: Leslie Morrison Faerstein, Ed.D., LCSW

Presenter: Paula Barrios Sanchez, M.A.
Monday, October 15, 2018
8:00PM – 10:00PM EST
Live Webinar
$39.99
Recognizing the impact of employment as a common source of productivity, promoting personal growth and confidence, Leslie Morrison Faerstein and Paula Barrios Sanchez examine the subtle and systemic context of discrimination, particularly as it applies to women over 50 facing the unique challenges of adaptation to a new workplace environment. Confronting a gap in work history after staying home with family, suffering from an illness or just needing a break, Leslie and Paula share the Amazing Community story of reaching out to this population, and building resources to understand and address this shared experience.
From resume writing to the ever- shifting landscape of networking, Amazing Community aims to empower older women with confidence and skills to conquer the anxiety, overwhelm and immobilization that may stem from these new social and technological realities, as well as educate mental health professionals about techniques and resources available to help clients overcome intimidation and begin to implement transformation. Participants will enjoy an overview of key considerations surrounding moving from fear to action, connecting with meaning and purpose, and removing barriers to a career "restart".
Dr. Leslie Morrison Faerstein has a long history in nonprofit administration. She received her undergraduate degree from Beloit College in Wisconsin. She completed her Master of Science in Social Work from the Columbia University School of Social Work and her doctorate in Family and Community Education from Teachers College, Columbia University. Leslie is currently the Executive Director of a new nonprofit organization, amazing.community; its mission is to expand the work horizon for women over 50 and to transform the false narrative about aging by redefining workplace inclusion, one woman at a time.
Leslie has been instrumental in coming in on the ground floor of new nonprofit organizations and growing them into national organizations. These include: founding and running a New York State nonprofit mental health clinic specializing in Eating Disorders and Women Who Were Sexually Abused, establishing and running a New York City behavioral health managed care organization, starting as the first Executive Director of Musicians On Call, a nonprofit organization that brings live music to the bedsides of patients in healthcare facilities; Leslie grew MOC to 50 weekly programs in 6 cities over her nearly 14 years there. Additionally, she has been the Executive Director for an arts in healthcare organization and went on from there to run a new nonprofit organization, DoMore4:Good that set up volunteer activities for high school students in urban areas (Cleveland, Los Angeles, Anaheim CA).
Leslie serves on the Board of Managers of Lincoln Hall Boys Haven and LH Foundation. She chairs the Program Committee and the Human Resources Committee and sits on the Development Committee. She is an Advisory Board member of Globetops, a nonprofit organization that enables people to actualize their dreams by giving technological tools to the poorest sections of society. She is also a member of the Advisory Council of the Australian-based nonprofit, A Sound Life and sits on the Advisory Board of The Art Therapy Project.
She has most recently lectured on Women, Aging and Body Image and writes a blog (www.lesliemfaerstein.com). Leslie maintains a small private psychotherapy practice in Manhattan.
Paula Barrios Sanchez is a Human Resources practitioner and Talent Management strategist who partners with Senior Executives from Fortune 500 companies to create, implement and enhance integrated talent management and development strategies. After spending fifteen years working in Global Human Resources teams and driving innovative approaches to enhance people practices, Paula is a catalyst to build thriving employee experiences, drive positive organizational change and promote sustainable organizational growth.
Paula's background working across multiple cultures and industries includes a compelling synergy of education and practice in areas such as global human resources management, talent development, organizational effectiveness and coaching. Her passion is to be a trustable partner for organizations, teams and individuals who want to engage in an exciting journey to undertake sustainable positive change.
Paula holds a BA in Business and Administration and MA in Human Resources Management from the University Of Santiago De Chile and an MA in Organizational Psychology from Universidad Adolfo Ibanez, Santiago, Chile. She is also certified as a Senior Professional in Human Resources (SPHR, SHRM-SCM), as an Integral Coach and NLP Practitioner (ICC), and a Positive Psychology Practitioner (CAPP).
Continue Below to Register

. (Because this page is a subsection of the CE You! website, registration and payment for this training are separate from your regular
CE You! cart.)
Click here if you would like to return to

the CE You! home page.
To register for this class fill out the form below.
Event_Registration_Single event_id="405″