The Ethics of Identity: Exploring Ancestry DNA and Social Media in the World of Adoption, Friday, 5-17-24 (Live Webinar)
To Register for this class, please complete the online registration form below. For Webinar participants, the link to enter your webinar will be emailed to you shortly after you register – (please check your spam/junk email folder) – If you do not receive this email within 1 hour of registration,  please email us at support@ceyou.org.  For any additional concerns or special accommodations,  please  email us at support@ceyou.org or call 929-352-3968.
Go to CE You! Home Page
Go to CE You NY Home Page
The Ethics of Identity: Exploring Ancestry DNA and Social Media in the World of Adoption
This webinar is live, real-time and interactive. Participants will earn 3 CE Credits – Ethics. For many states, live, interactive webinars count the same as in person.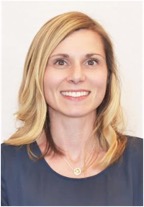 Presenter: Megan Montgomery, LMSW
Friday, May 17, 2024
11:00AM – 2:00PM EDT
Live Webinar
$59.99
Adoption Social Worker Megan Montgomery shares fascinating insights surrounding personal identity through the adoption perspective. Participants will learn how social media has impacted family search and reunion, explore ethical considerations for practitioners assisting clients pursuing family searches, and identifying the positive and negative aspects of DNA testing and social media.
Megan Montgomery, LMSW, LICSW works with families who are considering or have chosen adoption as a path to parenthood. Prior to entering the field of Adoption, Megan worked with children and families facing social emotional disorders and behavioral challenges.
Megan has been fortunate to present at conferences such as the Adoption Initiative at St. John's University, NACAC, AFFCNY and NCFA as well as author a number of blog posts and articles featured by well-known adoption related organizations and magazines. Her volunteer work includes working to provide humanitarian aid to children living outside of family care.
Continue Below to Register

. (Because this page is a subsection of the CE You! website, registration and payment for this training are separate from your regular
CE You! cart.)
Click here if you would like to return to

the CE You! home page.
To register for this class fill out the form below.
For Webinar participants, the link to enter your webinar will be emailed to you shortly after you register – If you do not receive this email within 1 hour of registration (check your spam/junk email folder), please alert us at support@ceyou.org
&nbsp

Event Registration for Ethics of Identity, 5-17-24 (Live Webinar) - 51724
Ethics of Identity, 5-17-24 (Live Webinar) - Cost $ 59.99