The Ethical Questions for a Change Seminar! 10-28-2014
To Register for this class, please complete the online registration form below. If you experience any difficulty please call 443-278-3907 or email JeffreyDavidson@CEyou.org for assistance.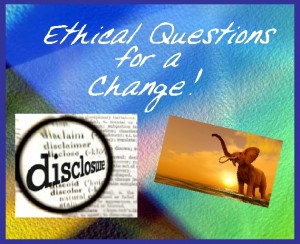 The Ethical Questions for a Change Seminar!
October 28, 2014
1:30PM – 8:30PM
New!

Includes Afternoon and Night Ethics Trainings

New!
White Marsh Library
8133 Sandpiper Circle
Nottingham (Baltimore), MD 21236
Please note, this seminar begins in the afternoon and goes into the evening. There is no morning class on this date.

As always you can attend both classes or select an individual training to attend.
This Seminar includes two excellent Ethics classes, a total of 6 CEUs. Refreshments are served throughout the program.
Class 1- 1:30PM – 4:30PM
To Disclose or Not Disclose, That is the Ethical Question! 
(3 Category I Ethics CEUs)
The therapeutic relationship can be enhanced by the rapport the therapist has with their client.  Yet some clients are easier to connect with than others. Can self-disclosure help with rapport building? Can self-disclosure help the therapeutic relationship or does it just lead down a slippery ethical slope?
This interactive training will explore these questions and more. Participants will look at our own personal values, examine case vignettes and explore how transference and counter transference can affect the efficacy of the therapeutic relationship. (Trainer, Tzipora Frager, LCSW-C, Partner, Tree of Life Counseling)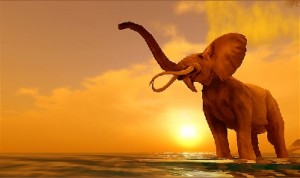 Class 2  – 5:30PM – 8:30PM
The Change Ethic
(3 Category I Ethics CEUs)
Why does change seem so hard? What can we learn about change from alligators, elephants, and a Code of Ethics?
One of the most basic ethical principles of the helping professions is that clinicians need to assist clients in realizing their capacity to change. While this ethical principle goes to the very core of practice, practitioners often find themselves at a loss when working with "resistant" clients. This interactive training will examine the obligation to help clients change and teach effective methods to achieving this ethical obligation. (Trainer, Jeffrey Davidson LCSW-C, LICSW)
To register for this class fill out the form below.
Event Registration for The Ethical Questions for a Change Seminar! 10-28-14 - 10-28-14
The Ethical Questions for a Change Seminar! 10-28-14 - Cost $ 99.00