The Ethics, Disclosure and Social Networking Seminar!
To Register for this class, please complete the new online registration form below. For assistance call 443-278-3907, or email JeffreyDavidson@CEyou.org . Tweet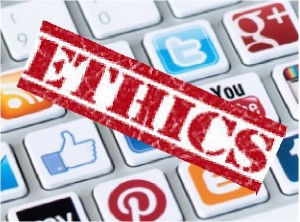 Ethics, Disclosure, and Social Networking Seminar!
October 6, 2014
810 1st Street NE, 3rd Floor
Washington, D.C. 20002, (The OSSE Office)
(Accessible by Metro 
Red line

, Union Station, 1st Street Exit)

This One Day Seminar includes two excellent classes (a total of 6 category I CEUs). Refreshments served through out the day.

To Disclose or Not Disclose, That is the Ethical Question! (3 Category I Ethics CEUs)
The therapeutic relationship can be enhanced by the rapport the therapist has with their client.  Yet some clients are easier to connect with than others. Can self-disclosure help with rapport building? Can self-disclosure help the therapeutic relationship or does it just lead down a slippery ethical slope?
This interactive training will explore these questions and more. Participants will look at our own personal values, examine case vignettes and explore how transference and counter transference can affect the efficacy of the therapeutic relationship. (Trainer Tzipora Frager, LCSW-C, Partner Tree of Life Counseling )
Ethical Considerations in Social Media & Technology
"What do I do if a client tries to friend me on Facebook?"
"Is it ok to search for information about my client online?"
"How can I prevent clients from accessing personal information about me online."
These are questions many social workers are currently facing.  Social workers have long understood the value of relationships in their practice.  The expansion of the use of social media and technology in recent years has created unique opportunities for new and different types of relationships.  Social workers interested in utilizing social media for personal communication can find it challenging to navigate this territory without blurring professional boundaries with clients.  This presentation will explore the risks and benefits of social workers using social media and technology in their personal and professional lives.  (Trainer, Megan Mayforth, LCSW-C)
To register for all or part of this Seminar, please fill out the form below.
We are sorry but this event has reached the maximum number of attendees!
Please check back in the event someone cancels.
Current Number of Attendees: 62
*Click the Submit Button Above Before Proceeding to Pay*